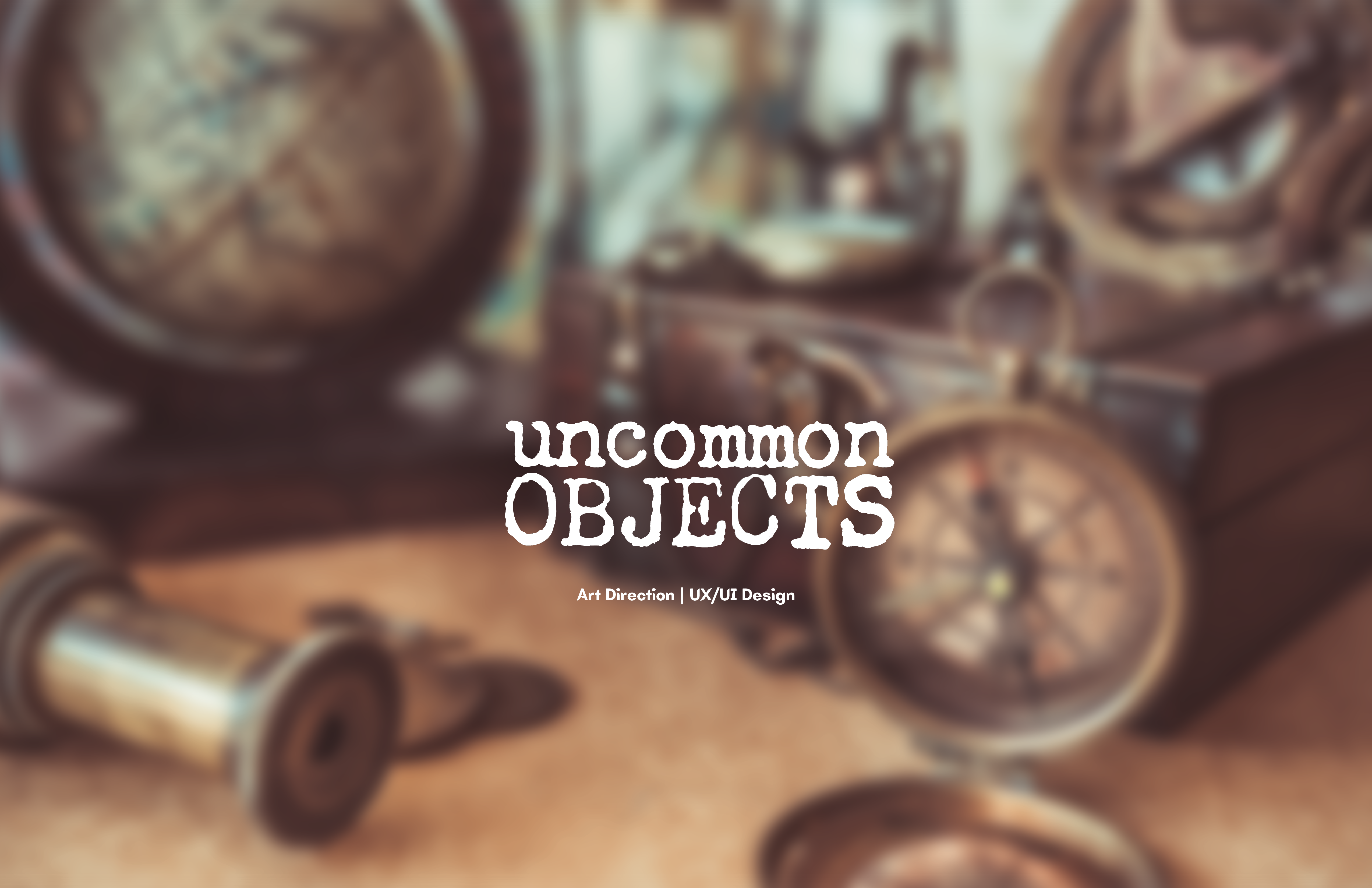 Overview
Created in 1991 as once a small antique store, has now since blossomed into an emporium of transcendent junk of quirky pieces from American culture.
Contributers
Mikayla Stump: Research, Branding, Website, Social Media
Pamela Ochoa: Research, Trademark, Ad Campaigns, Social Media
Ashlea Godwin Wood: Research, Branding
Challenge
Even before COVID-19, consumers have gradually moved onto online shopping for an easier and faster experience to get the things they need. Currently Uncommon Objects has no way to shop on their current site along with being known only locally.
Approach
Uncommon Objects is in a unique time to broaden their unique shopping experience to be online. By revamping their current website to include online shopping they can widen their audience from just local to nationwide.
The following project is still in progress in Art Direction II.